Check out my interview on the Photographer's SEO blog as part of the Photographer's Interviews series.
Recently I wrote about my experience updating my website to optimize it for search engines.  I used the Photographer's SEO Book as a guideline for the updates.  So I wanted to follow up with the result now that I've been making changes for roughly a month.
First, there was a keyword set that I really wasn't even on the map for.  I didn't show up as deep as I was willing to look on Google for this keyword set...I didn't show up in the top 200 results.  Now I'm happy to say that for that keyword phrase I'm now showing up as #12 for my website, and #13 for my blog! What a turn around.
For another keyword phrase, I was ranked 109!  Now I'm ranking #12 for my website, and #18 for my blog for that keyword phrase. The optimization is really making a difference in my ranking.  And I've started to notice a difference in my site traffic from the search engines as far as the search keywords people are using to find my site and how long they are staying on my site.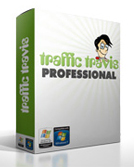 In case you are wondering, I'm not spending hours and hours researching my rank every week for the different keyword phrases.  I found this great tool called Traffic Travis that lets me put in my domain address and all the keywords I want to rank for and it'll tell me where I rank.  It is awesome and so fast and easy.  Now every week I can just run a report and it'll tell me where I rank, and where I ranked last week and if I moved up or down. They have a free version and a pro version for their SEO reporting software.  
Zach from the Photographer's SEO Blog and Book site posted up an interview with me today on his blog as part of the Photographer's Interview series so head on over to his blog to learn more about his book and read my interview.